Environmental Sustainability
Stewardship of our local & global environments
APC Partnerships, Support and Collaboration
In 2021, American Packaging joined the Circular Great Lakes collaborative as a Corporate Activation Partner with the ambition to forge a future without waste and litter in the binational Great Lakes region. Estimates show that approximately 22 million of plastics enter the Great Lakes region every year. Through a series of short and long-term projects, action plans, and strategies, the collaborative is focused on cleaning up and stopping plastic litter from entering the Great Lakes; capturing value from plastics packaging by co-investing in and rapidly scaling, the recovery and processing of plastics; and facilitating a supply of high-quality plastics material by educating consumers and changing recycling behaviors, as well as adopting sustainable materials management policies, advanced sorting technologies, and new product design standards. The goal is to reach a 50% recycling goal which is equivalent to 3 million tons of plastic containers and packaging in 5 years.
Taking an active role in the communities in which we are honored to serve, demonstrating social responsibility, committing wholeheartedly to the causes we champion, leading by example, and helping families succeed is only one of American Packaging's values. Employee opportunities for engagement takes many forms including roadside and park clean-ups. recycling drives for plastics, electronics, and batteries, recycling challenges, and giving out trees in honor of Earth Day.
---
APC Center for Packaging Innovation
APC's onsite center located at the Columbus, WI headquarters has been developed to assist customers with supporting their needs for packaging innovations, structure development, and packaging advancements.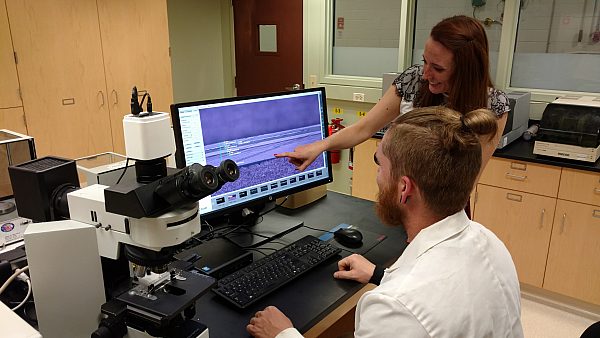 has registered its sustainable footprint on Ecodesk
PRODUCT SUSTAINABILITY
As a packaging producer, APC does not directly control the packaging that our customers introduce into the marketplace. However, APC does have a responsibility to be a valued resource and support our customers' sustainability initiatives. It is APC's goal to have a broad array of packaging solutions that can be readily suited to support the needs of our customer base. APC supports our customers through multiple methods, including: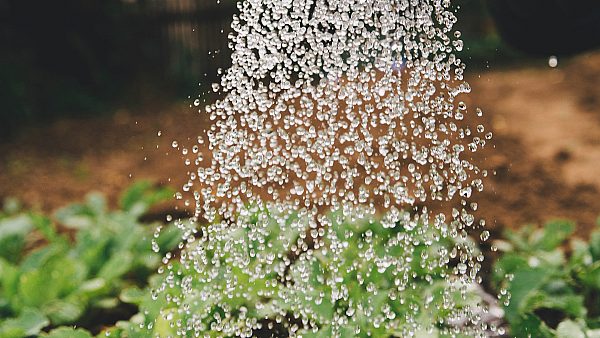 Education The APC Sustainability Playbook was developed in 2018 as a platform to illustrate the various sustainable options available for flexible packaging. This playbook covers a broad variety of sustainable strategies, including source reduction, design for recycle, design for compost, inclusion of renewable content and use of post-consumer recycled content. This playbook serves as a roadmap for our customers so they better understand the options available and can make informed choices that support their efforts. Continuing education to our customers is provided through our quarterly newsletter "Sustainable Times".
In 2021, APC hosted a webinar with Packaging World titled, Getting it Right the First Time – PCR Based Packaging as a means to discuss and inform the challenges related to packaging design for end of life strategies and how this strategy may be impacted by the limited infrastructure. This webinar hosted a prominent attorney who highlighted the top considerations to watch when making claims on packaging.
Additional resources such as white papers, introduction to packaging classes, and participation as speakers and panelists for industry events have also been developed to better inform our customers about the sustainable environment.

Investigation Materials, process technologies, end-of-life technologies and infrastructure are just a few of the many things quickly evolving in the area of sustainability. As a valued supplier, APC continues to actively monitor, evaluate, and investigate technologies that may provide suitable alternatives for the customer's current packaging while also meeting the targeted sustainability initiatives.
Collaboration It's often necessary to collaborate to support sustainable developments. Overcoming limitations due to limited choice in materials technologies, process technologies and infrastructure is often necessary to overcome challenges during conversion, distribution, use and end of life.
• The Rochester Institute of Technology (RIT) Education and Research Center, promoted through a collaboration between APC, the Wegman Family Charitable Foundation and RIT. This center focuses on accelerating the development of realistic solutions in flexible packaging. APC sponsors and guides RIT research and development of material through education and workshops on packaging and sustainability.
• Collaboration with suppliers to enhance and develop materials that will facilitate transition to more sustainable solutions while maintaining desired packaging performance and integrity.
• Flexible Packaging Association (FPA) membership supporting the sustainable benefits of flexible packaging versus alternative packaging forms through life-cycle analysis and comparative packaging assessments.
• Sustainable Packaging Coalition (SPC) membership focusing on the advancement of sustainable packaging solutions.
• How2Recycle membership focuses on the development of recyclable packaging solutions as well as pre-certification.
• CEFLEX, a European consortium representing the entire value chain of flexible packaging. Membership focuses on enhancing the performance of flexible packaging in the circular economy be designing and advancing better system solutions.
• Circular Great Lakes, focused on forging a future without plastic waste in the Great Lakes region and enhancing the quality, demand, collection and recycling of plastic materials.
APC is making significant progress in the development of sustainable options for its customer base. Some of these activities involve subtle changes to existing packaging laminates. Other developments have required multi-party collaborations to debut new technologies.
---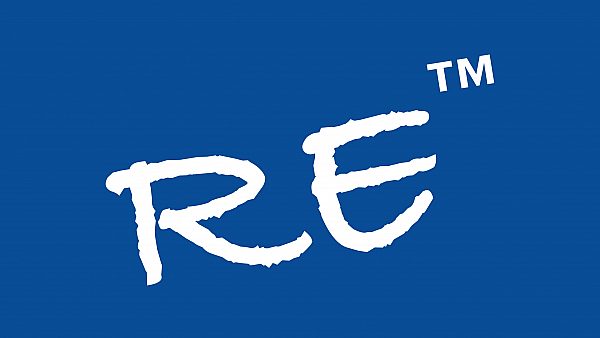 Design for Recycle - Film Based and Paper Based
Clear-Barrier Fitmented Stand-Up Pouch: Collaborative development designed to meet the front-of-store drop-off recyclability requirement. To meet this requirement, the pouch had to be redesigned with all PE-based materials. The challenge with these PE-based materials is lower dimensional stability and heat resistance. APC worked with several partners to develop this package option and ultimately used ultrasonic sealing to create the final package.
Cold Seal Laminate
Stand-Up Pouches
Paper Based Options for Repulpability/Recycling
Post Consumer Recycled (PCR) Content
APC has potential to include PCR in both PE (polyethylene) and PET (polyester) films in both food and non-food application
Bio or Renewable Content
The inclusion of bio or renewable content into packaging is an option to reduce the use of fossil-based, virgin plastics and can significantly reduce carbon emissions.
Design for Compost Packaging
APC is actively engaged in the development of design for compost solutions for many different markets and applications. These options are particularly suited for nutrient contaminated packaging applications that are not suited for the recycling stream.
---
SOURCE REDUCTION

APC works collaboratively with customers as they consider transitioning from traditional rigid to flexible packaging formats yielding benefits for reductions in carbon footprint and transportation efficiencies.

Flexible Packaging Creates Less Footprint*
Energy consumption and environmental impact during transportation are greatly reduced
Truckloads needed to transport packaging for equal amounts of product:

26 truckloads of unfilled glass jars
1 truckload of unfilled flexible pouches
Flexible Packaging Uses Fewer Resources*
Examples of packaging needed to package 60 pounds of beverage:

50 pounds of glass
6 pounds of PET
3 pounds of aluminum
1.5 pounds of flexible packaging
*Source: Flexible Packaging Association
---
ENERGY & EMISSIONS MANAGEMENT
APC discloses its greenhouse gas (GHG) emissions and reduction goals to the Climate Disclosure Project (CDP).
In 2018, APC established a goal to reduce its GHG emissions by 15% by 2023. For this goal, GHG emissions are normalized in terms of square footage of production output. The change to square footage better reflects equipment and production changes in APC facilities since 2001. For the most recent calendar year 2021, APC has achieved:

• 11% total reduction in GHG emissions (normalized to square feet of production) compared to the 2018 base year
• Reduction of 5,908 metric tons of CO2 equivalents from solvent usage (32% decrease from 2018 to 2021)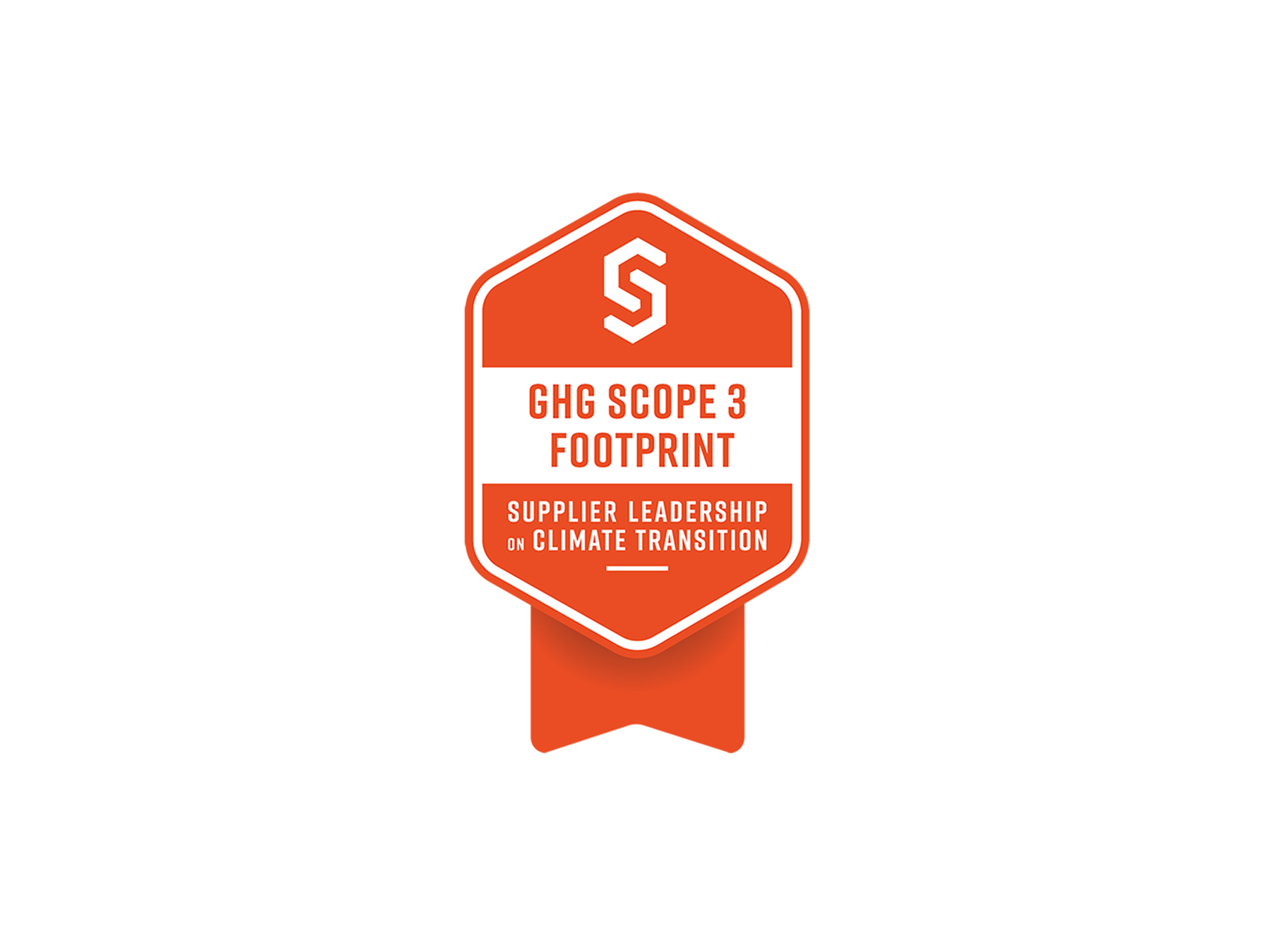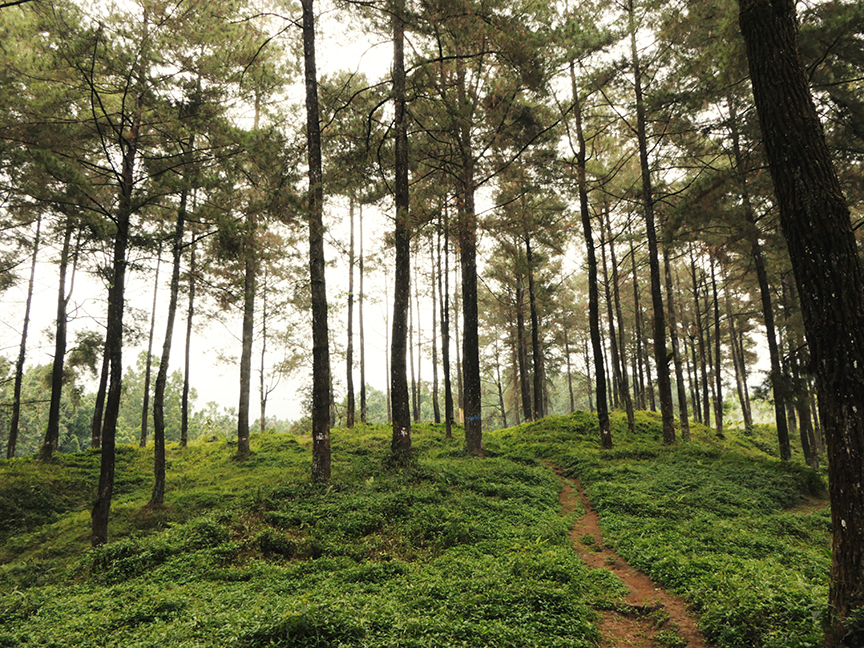 American Packaging Corporation
is replacing gas/propane fork trucks with electrically powered units and will have an all-electric fleet by 2020
WASTE MANAGEMENT & RECYCLING
All APC facilities follow all federal, state and local regulations that pertain to management of hazardous and nonhazardous waste. Waste performance is tracked monthly and rolled up to an annual corporate report. Waste reduction activities are continually scrutinized, with the goal of minimizing expenses related to raw materials, waste handling and disposal. All of our facilities have recycling programs in place. Even with the changes in the recycling market, APC is continually evaluating potential opportunities with waste-handle vendors that will allow us to minimize our contributions to local landfills.
WATER CONSERVATION
Water use for industrial purposes is only a piece of the global issue surrounding water demand. In fact, North Americans have the largest water footprint in the world at approximately 2,060 gallons per person per day, according to Nature magazine. At APC, water consumption is not a major issue in our production processes. In fact, the majority of our water is reused via a closed-loop technology that minimizes our need for purchased chilled water.
ELECTRICITY & FUEL USE
APC continually invests in projects that reduce energy, including lighting upgrades and energy-efficient manufacturing equipment.
SOLVENT USE
At APC, solvent use is considerable given our production processes, including printing, laminating and coating operations. Solvent recovery systems are routinely used that allow us to recycle a considerable amount of the solvents we use.