Community Involvement
Dedicated to philanthropy
We're active members in the community, proud to play a role in supporting important causes and initiatives that make a real and lasting difference in the lives of our neighbors.
HOLE IN THE WALL GANG CAMP
In 1988, renowned film star and philanthropist Paul Newman established Hole in the Wall Gang Camp in Connecticut for children dealing with serious and life-threatening illnesses to have a special hideout where they could simply be kids. Hole in the Wall offers summer, fall and winter programs to children and their families free of charge, and the camp is fully funded by donations from over 15,000 individuals and organizations yearly.
APC is a proud supporter of the Hole in the Wall Gang and their mission to provide "a different kind of healing" for sick children and their families. We are also a host of the Big Apple Circus, a major fundraising sponsor for the camp, which has grown to provide over $1.2 million annually through donations from our suppliers, friends and families. Click here to learn more about Hole in the Wall Gang Camp, the Big Apple Bash and how to donate.

COMMUNITY INVOLVEMENT
The Schottland Scholars Program in partnership with the College of Charleston
On-site Red Cross blood drives
Participation in and sponsoring of city parades
Financial support of local volunteer fire departments and first responders
Participation in Adopt-a-Highway cleanup
Financial support of many local school activities
Compeer of Rochester, NY
The School of Packaging Alumni Giving Fund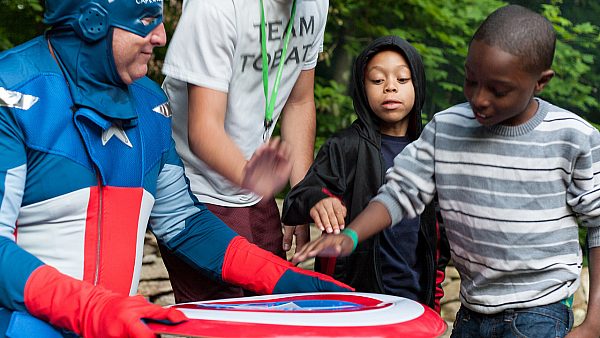 PHILANTHROPIC CONTRIBUTIONS

APC and our employees regularly donate over $500,000 annually to various local and national charitable organizations. These contributions include:
Donations to United Way
Money and gifts to Ronald McDonald House
Participation in the Salvation Army Angel Tree program
Sponsorship and volunteering as counselors at Paul Newman's Hole in the Wall Gang Camp for children
Donations to Iowa Lutheran Services, Beloit Campus
Support of NICC Foundation
Participation in annual food drives for local food banks
Financial support of a new emergency room at local hospital
Annual college scholarships
Toys for Tots, sponsored by the Marine Corps
The School of Packaging Alumni Giving Fund