Economic Sustainability
At the core of our long-standing success
Over the past 10 years, APC has invested over $560 million in new capital equipment and facility upgrades, demonstrating our confidence in our position in the industry and commitment to expanding our business.
Our three pillars of sustainability are incorporated into each expansion by understanding all environmental, social and economic aspects of the project.
Using local contractors and creating new job opportunities results in a positive influence on the community and the economy.
New equipment (presses, laminators and slitters) with state-of-the-art high-efficient safety controls, components and electronics to reduce energy demand.
Natural lighting, high-efficiency lighting, energy-efficient insulation, alignment of equipment to support automation, increased use of robots.
---
ETHICS The APC family believes in the highest level of integrity and ethics in the way we conduct business. This applies to our customers, employees and supplier relationships, which have been a cornerstone in our culture since 1902 and are an essential ingredient in our future success.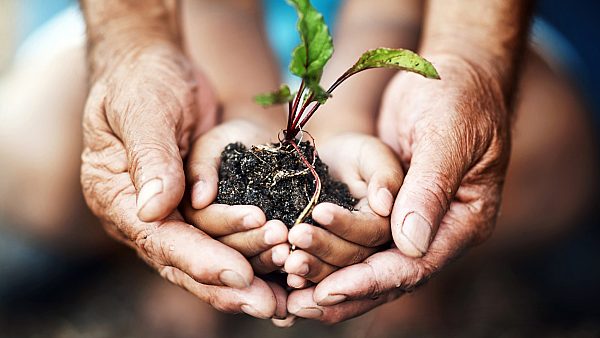 OUR CODE OF CONDUCT At APC, we conduct our business with honesty and integrity, and we expect our business partners' values and business practices to mirror ours. APC maintains relationships with customers and suppliers who share our commitment to the:
Protection of human rights of employees and the treatment of all employees with dignity
Creation of safe working conditions and a healthy work environment for all workers
Stewardship of the environment and an ongoing effort to reduce the environmental impact of operations
The highest standards of ethical conduct and compliance with fair business practices
We fully expect our partners to meet or exceed our expectations set forth in this code and believe that through a true partnership with customers and suppliers, we will consistently build on our respective principles. This code applies to all APC Centers of Excellence, as well as others with whom we do business. Our partners will ensure that the code is communicated to their employees and subcontractors in a manner understandable to all.
When local laws are less restrictive than the principles set forth by APC, we expect our partners to follow our principles. Conversely, when local laws are more restrictive than our principles, we expect our suppliers to follow local laws.
In 2020, APC created and rolled out the APC COVID-19 policy in response to the global pandemic. Utilizing the advice of experts and ensuring that all local, state and federal guidelines and mandates were followed, the company was able to quickly mobilize to help safeguard the health and safety of all employees. Processes were put in place to communicate updates to employees through various media including the implementation of an emergency notification system that remains in place. Employee health and temperature screening processes were also activated while ensuring that all private medical information was maintain as confidential in compliance with HIPAA guidelines. The company also made modifications to infrastructure at the facilities, as necessary, to allow for social distancing as much as possible. Additional PPE was also provided to employees and additional daily sanitization procedures were added to ensure we were providing a safe environment for employees within the facilities. These practices will continue either indefinitely or until we believe they are no longer necessary or required by law.
APC's enterprise-wide Disaster Recovery (DR) and Business Continuity (BC) plan is a fundamental part of our ability to continue business-critical functions and meet the expectations of our customers during any significant business disruption.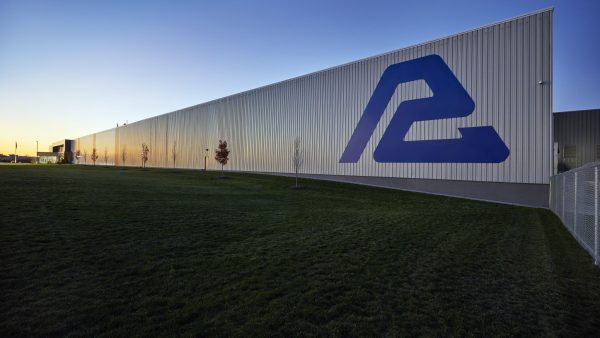 To maintain a resilient manufacturing environment, management has committed to a strategy that provides redundant equipment and capabilities within different geographical locations within our corporation.
To maintain a resilient Information Technology environment, management has committed to a strategy that aims for near zero downtime and near zero data loss for all applications that support critical business processes.
APC's Disaster Recovery (DR) and Business Continuity (BC) plans are continually being reviewed and improved.
SUPPLIER MANAGEMENT
Human rights and labor (including child labor section 1502 Dodd Frank Act)
Create safe working conditions and healthy work environment
Environmental stewardship
Business conduct and ethics
Monitoring and compliance
APC records and reports all of our Minority Business Enterprise and Women Business Enterprise spending each quarter.
Quarterly reports are submitted to all of our customers who track their Tier 2 spend in these areas.
Identified Companies – 131 diverse suppliers in our supplier list with 50 active in 2019.
Total Spend – 6% average spend in 2019 with diverse suppliers.
APC is a member of Wisconsin, Iowa and Central Illinois Minority Supplier Development Council, an affiliate of the National Minority Supplier Development Council.
These elements ensure suppliers and materials purchased meet our expectations for quality and food safety through a supplier approval process and an ongoing supplier assessment process.
Display our shared values in commitment to the environment, safety, health and well-being of employees and the communities and world in which we operate.
Participate in carbon emission reduction programs, energy usage reduction programs, reuse of byproducts, recycling programs, continuous improvement goals.
Are recognized for their responsibly managed fiber; APC's largest paper purchase volumes come from suppliers who are using renewable paper resources to manufacture their product.