About American Packaging Corporation (APC)
Impactful Printing
Established in 1902, American Packaging Corporation (APC) is a family-owned flexible packaging converter and renowned leader in the North American packaging industry. With over a century of experience serving a wide range of markets, APC specializes in flexographic, rotogravure and digital printing, multi-ply extrusion, and adhesive lamination of film, paper and foil, as well as pouch and bag fabrication to meet a variety of requirements. With more than 120 years of history, APC has experienced only one major ownership change, when the Schottland family purchased the company from the Kardon family in 1986. Today, APC operates six Centers of Excellence in the United States with more than 1,225+ talented, motivated professionals, including nationwide sales reps and field technical support.
At APC, we've built a reputation as the go-to source for effective solutions in flexible and specialty packaging serving the unique needs of many industries and even the most demanding applications. We're able to uphold this reputation by delivering more unmatched quality of materials, unparalleled customer service and the most innovation possible, delivering a high-quality product on time, every time.
---
OUR VISION, MISSION & VALUES
VISION To be the preferred choice in flexible packaging, committed to innovation, sustainability and customer delight.
MISSION Powered by the most talented professionals in the industry, we help our customers package their products in a way that's impactful, sustainable and cost-effective.
CORE VALUES "It's all about treating everyone as family, and families watch out for and support each other, period." —Stan "The Man" Schottland

Entrepreneurial Spirit: A passionate drive to succeed, courage to take calculated risks, vision to see emerging opportunities, channeled competitiveness and disciplined determination are the spirit on which the company was founded.
Respect: For our employees and their families—they are the foundation of our company and their safety , health and well-being is our highest priority. Respect for clients, community and self; for the environment and sustainability; for the industry and our competitors.
Community: Taking an active role in the communities in which we are honored to serve, demonstrating social responsibility, committing wholeheartedly to the causes we champion, leading by example and helping families succeed.
Integrity: Our word is our bond. Our best, every day, every client. Transparency, confidentiality and trust.
Innovation: Pioneering new approaches, rapidly adapting to change and commitment to continual improvement.
---
APC CEO and Co-Chairman Peter Schottland explains why our winning formula sets us apart from the competition in flexible packaging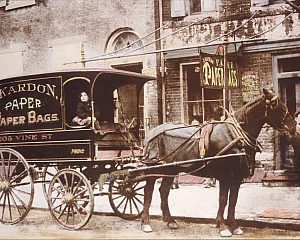 More than 120 years of innovation in custom packaging
Founded in 1902, American Packaging Corporation is a family-owned packaging leader providing flexible packaging solutions throughout North America.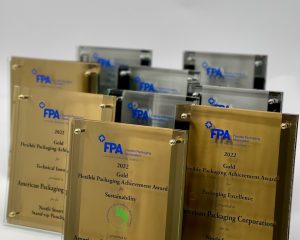 APC leadership in flexible packaging
We've been repeatedly recognized on the national level for the quality of our work.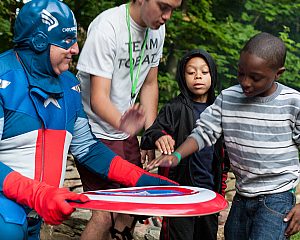 Dedicated to philanthropy
We're active members in the community.